BLACKPOOL DESERVED MORE
Posted on: 18 March 2016
By:

isport
Neil McDonald reckons after getting on the score-sheet twice, there was no way that Blackpool should have come back empty handed from the County Ground where they faced Swindon Town.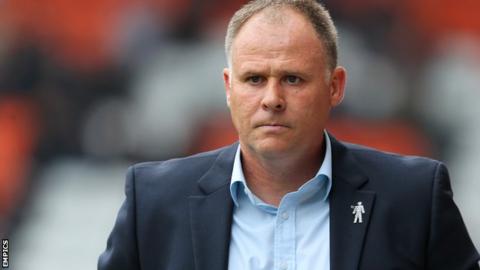 The Pool had got themselves leading on two occasions in the game, but, not only, Swindon neutralized the lead both times, they ended up striking the eventual winner in the 88th minute of the game.
According to McDonald, as a visiting team, when you are 1-0 up and then, 2-1 up again, you should try and just seal the game from there and you have every right to be disappointed if you are not able to do that. There were points in Saturday's game that you could have backed Swindon to win at almost 100/1 at StanJames, and yet they came back and made it.
Most of the games that Blackpool has won or even has collected points from especially of late, they have been clean slates. So, clearly defence is their strength, but, it's that part of their game which has faltered for the second time in a week.
A week back, Shrewsbury Town had also smashed three goals against them and they had lost that game too. But, that is not concerning McDonald and he's of the view that the team's defence actually did decently on Saturday, certainly better than the Shrewsbury game.
The boss, however, did admit that the mistakes were made at important times, but, he also pointed out that it was the defenders who kept Swindon in check for most of the time and didn't let them create too many opportunities despite them having a large fraction of the possession.
Blackpool is going to take the field against Bradford Town next week at home and they would be desperate for some points in that game as they are currently finding themselves ominously close to the bottom zone in the English third division.